REACH24H Embarks on Chemical Inspection and Testing with Acquisition of a Competent Testing Service Provider
---
SHANGHAI, 18 October 2023 – REACH24H Consulting Group (REACH24H) has recently completed the acquisition of Shanghai EverCreative Standard Testing Co., Ltd. (HCHB), which is a competent testing agency located in Shanghai, China, specializing in industrial chemicals and hazardous chemicals testing and regulatory compliance.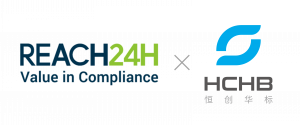 This strategic move marks a significant expansion of REACH24H's service portfolio, allowing it to enter the field of chemical inspection and testing services.
HCHB: A Certified and Trustworthy Institution in Chemical Testing and Inspection
---
Shanghai EverCreative Standard Testing Co., Ltd. (HCHB) is equipped with its own laboratories and is also recognized as an authorized agency for the customs-approved labs in Shanghai.
With both CMA and CNAS certificates equipped, HCHB has become an esteemed third-party provider specializing in chemical and environmental testing services, establishing itself as a reliable institution and delivering internationally qualified reports.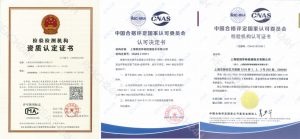 With its advantageous geographical location and professional expertise, HCHB has provided comprehensive technical services to over 4,000 enterprises.
Focusing on Chemical Safety and Market Access Compliance
---
Shanghai port holds immense significance as one of China's largest and most crucial hubs for the transportation of hazardous chemicals and dangerous goods. It plays a pivotal role in maintaining chemical safety standards.
Leveraging its local laboratory expertise in chemical classification and identification, HCHB offers a comprehensive range of services to support this endeavour.
Chemical Products Inspection and Testing
Customs-Accredited Hazardous Characteristics Classification Identification
Chemical Hazard Identification Testing
Dangerous Goods Inspection and Testing
Environmental Testing
GHS Label Compilation and Review
Safety Data Sheet (SDS) Preparation
…
REACH24H & HCHB: Simplifying Chemical Export Processes
---
By leveraging their extensive resources, expertise, and experience, REACH24H and HCHB are well-positioned to deliver dependable end-to-end solutions for clients worldwide. This alliance represents an exciting opportunity to contribute cutting-edge professional expertise to the field and drive advancements in chemical safety management and research.
To learn more about chemical safety and regulatory compliance, please visit: www.reach24h.com/en/industrial-chemicals