EU REACH
---
Overview
---
EU REACH is the European regulation on chemicals and their safe use. REACH stands for Registration, Evaluation, Authorisation, and Restriction of Chemicals. The EU REACH regulation came into force on 1 Jun 2007, establishing a uniform system for the control of chemicals manufactured or imported to the EU.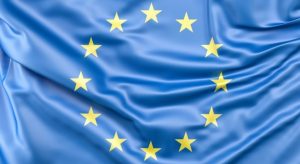 Following the introduction of EU REACH, chemical substances on their own or in mixtures, manufactured or imported to the EU in quantities at above 1 tonne a year must be registered with the European Chemicals Agency (ECHA). This obligation also applies in certain cases to substances in articles. Failure to register means the company is no longer allowed to manufacture the substance in or import it to the EU.
The core contents under the EU REACH can be summarized as follows:
•  Four Obligations:
Registration, Evaluation, Notification/Authorisation, Restriction, and e(SDS)
•  Three Chemical Objects:
Substances (phase-in substance and non-phase-in substance), Mixture, Article
•  Four Major Roles:
EU Manufacturers, EU Importers, Companies acting as Only Representatives, Downstream Users
•  Three Administrative Tools:
REACH-IT for information communication, IUCLID for creating dossier, Chesar
EU REACH Supply Chain Compliance System-RSCC
---
RSCC is the acronym for the EU REACH Supply Chain Compliance System. Designed by REACH24H, it is an upgraded REACH compliance IT tool based on the RSCC system. Applying this specially-designed IT solution, RSCC can help manage related EU REACH compliance data and acquire the tonnage coverage certificates on the supply chain with a higher level of security. This upgraded tool has a friendly user interface, a compact operation procedure and a strict and confidential mechanism. It assures the prompt communication of different trade roles and satisfies EU REACH compliance requests through the supply chain.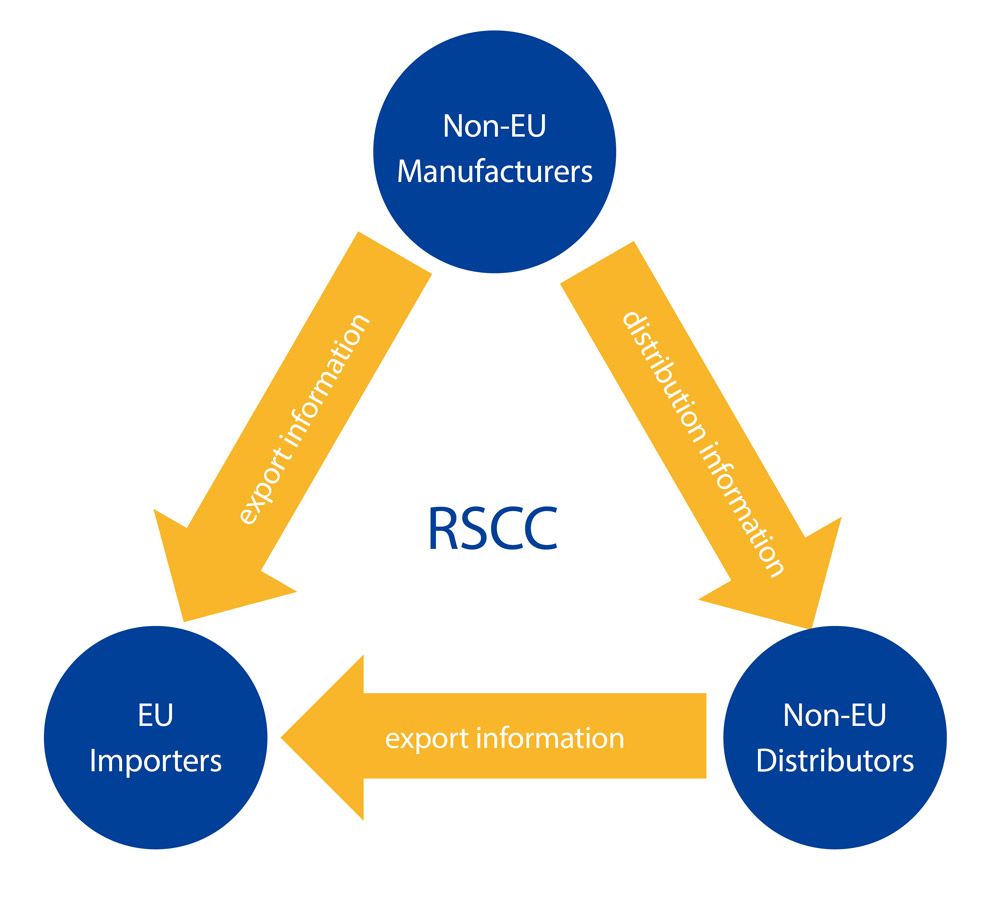 Applicable Scope
---
Registration shall apply to any of the following conditions under EU REACH:
•  Substance as such, Manufacture / Import ≥ 1 t/a;
•  Substance in a mixture, Manufacture / Import ≥ 1 t/a;
•  Substance intended to release in an article, Manufacture / Import > 1 t/a;
Note: The release of a substance from an article is deliberately planned and has a specific function in the use of the article. This is frequently not the main but an accessory function of the object, such as air freshener.
Registration Bodies
---
•  Manufacturers and importers of substances, mixtures, article in EU;
•  Non-EU manufacturers can export to the European Union through two different routes under EU REACH: either via an importer who has registered the substance or by appointing an Only Representative (OR).
Registration Types
---
EU REACH covers different types of registrations: full registration (Article 10) and intermediate registration (Article 17 and 18).
Registration Timeline
---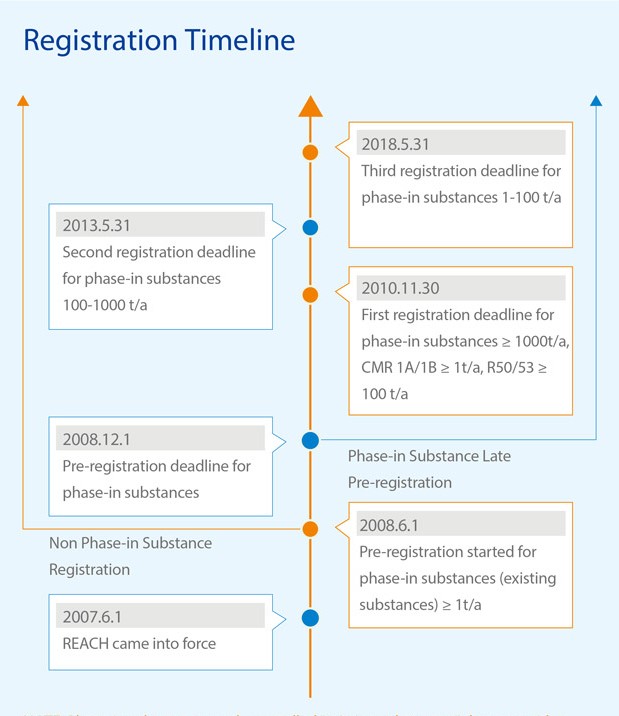 Note: Phase-in substances are the so-called "existing substances", these are either listed in the EINECS or NLP list, or the substance manufactured without being placed on the EU market after 31 May 1992. All substances that do not fulfill any of the criteria for phase-in substances are considered to be non phase-in substances
Regular Registration Procedure
---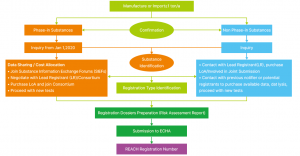 Other Obligations under EU REACH
---
If a given substance constitutes a risk to human health or the environment, ECHA and the Member States will evaluate the information submitted by companies, and even include the substance in the Authorisation List or Restriction List. Manufacturers, importers or downstream users of a substance on the Authorisation List can apply for authorisation. Restrictions may limit or ban the manufacturing and placing on the market or use of a substance.
Evaluation
•  Authority: Proposed by ECHA and Member States

•  Duties: Examination of testing proposals, compliance check of the dossiers & substance evaluation

•  Result: Decision on whether to proceed with more tests and evaluations;

Substance may be included in authorisation list or restriction list

Notification
Candidate List

•  Object: Article contains a substance included in the list, concentration >0.1%(w/w) & tonnage ≥1 t/a

•  Duties: Notice must follow within six months after inclusion in the list; Provide guidance on safe use;

Substance/mixture/article: provide SDS

Authorisation
Authorisation List (Annex XIV)

•  Object: Substance or substance in mixture included in the list

•  Duties: Apply for Authorisation

•  Deadline: Latest application date (If authorisation is not submitted before this date, a grace period applies)

Sunset date (Placement on the market is stopped until authorisation is obtained)

Restriction
Restriction List (Annex XVII)

•  Object: Substance; Substance in mixture; Substance in article included in the list

•  Result: Limit or ban the manufacture
How to Comply?
---
1. Set up branch offices in the EU
Non-EU manufacturers must comply with the process under EU REACH regulation, assuming costs and other associated duties.
2. Entrust local importers to comply with EU REACH
Non-EU manufacturers must consider that communication of information needed by importers will require the disclosure of confidential business information.
3. Appoint an Only Representative (OR)
Non-EU manufacturers can prevent their valuable substance information from being disclosed to the public and their importers in EU by appointing an OR.
Our Services
---
•  Only Representative (OR) Service
•  Inquiry Service
•  Lead Registrant Service
•  Testing Monitoring Service
•  PPORD Notification Service
•  Exemption Declaration Service
•  OR change Service
•  SIEF Management
•  Registration Service
•  Exposure Scenario (ES) Development
•  Chemical Safety Assessment and Chemical Safety Report   (CSR) Preparation
•  Extended Safety Data Sheet (eSDS) Preparation
•  Third Party Technical Support
•  Compliance Check of Qualified Suppliers
•  EU REACH Supply Chain Compliance System-RSCC
•  Authorisation Application Service
•  EU REACH Training Service
•  HSA Inspection Assistance Service
•  Consortium Supporting Service