US FDA Registration-Hand Sanitizer
---
Overview
---
As an antimicrobial product for human hand use, hand sanitizer is classified as an over-the-counter (OTC) topical antiseptic product in the United States and is regulated by the Food and Drug Administration (FDA). Compliance requirements are quite different from environmental disinfectants regulated by Environment Protection Agency (EPA). The main regulation is FFDCA (Federal Food, Drug, and Cosmetic Act).
Generally speaking, there are two ways for over-the-counter drugs to be marketed in the United States.
New drug application (NDA), which need to submit an application for FDA approval.
Marketed under the OTC Monograph.
OTC drug monographs are a kind of "recipe book" covering acceptable ingredients, doses, formulations, and labeling. No FDA pre-approval needed for OTC dugs marketed under the OTC monograph.
For hand sanitizer, enterprises can produce products according to the requirements of OTC monographs, and then placing the products on US market directly without FDA pre-approval.
Corporate obligations and compliance strategies
---
Registration scope
For hand sanitizer, only three active ingredients–alcohol (ethanol), isopropyl alcohol, and benzalkonium chloride–are currently available through the OTC monograph non-approval pathway.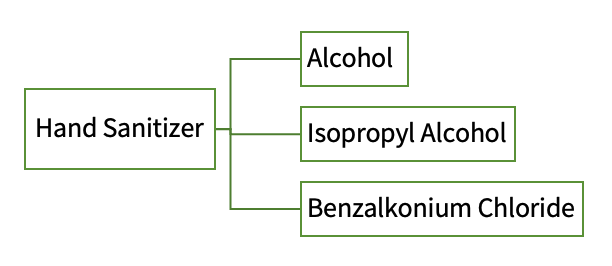 Product requirements
The OTC monograph of hand sanitizer requires that the active ingredients should be alcohol, isopropyl alcohol and benzalkonium chloride. The content should also meet certain requirements: alcohol-based hand sanitizer that contains at least 60% ethanol; isopropyl alcohol -based hand sanitizer that contains at least 70% ethanol.
Inactive ingredient must use substances in FDA inactive ingredient database.
The manufacturing Establishment must meet the requirements of Current Good Manufacturing Practice (cGMP).
The labels of hand sanitizer must conform to the corresponding labeling regulations.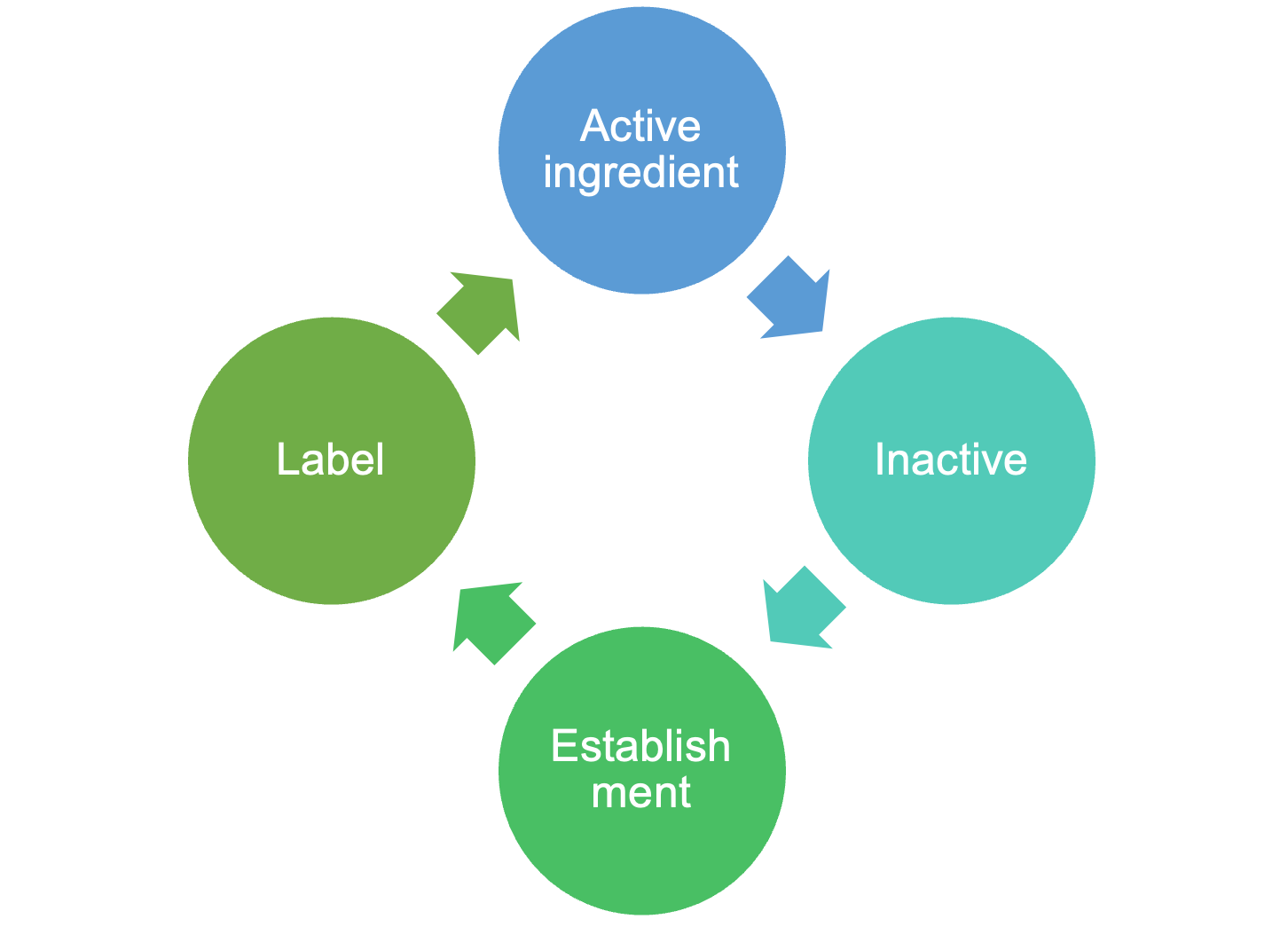 Compliance obligations
On the basis that hand sanitizer meets the requirements of OTC monograph, following compliance work need to be done before placing hand sanitizers on the market.
Apply for DUNS numbers for related manufacturers and traders.
Register the Manufacturing Establishment with FDA.
Apply for National Drug Number (NDC) for the target product.
Product listing(s) with FDA
Update manufacturing Establishment and product information every year.
For companies outside the United States, an agent in the United States is required to fulfill these compliance obligations.
Who can register
In addition to manufacturers of hand sanitizer, downstream traders, importers and distributors can also listing a product with FDA.
Our services
---
FDA Establishment registration
NDC application
Label reviewing
Hand sanitizer listing
Hand sanitizer updating and re-registration
Our advantages
---
Deep experience: professional tracking of FDA hand sanitizer regulation for many years.
Outstanding performance: By December 2021, REACH 24H has successfully submitted more than 300 applications with a 100% acceptance rate.
Strong technical strength: with analytical chemistry, chemical engineering, biology, pharmacology, environment and other professional background of senior technical personnel composed of a strong team
International service level: with English, Chinese, Japanese, German and other language ability of customer service staff, efficient service to international customers
Rich accumulation: in many years engaged in pesticide and disinfectant regulatory response and technical advisory services have accumulated rich experience
Superior resources: to cooperate with many excellent laboratories at home and abroad, to design professional and efficient test programs for enterprises, to provide quality services
Good relationship channels: establish long-term friendly communication channels with officials and experts, significantly improve service quality and efficiency