ChemLinked Sustainability Portal Launches: Green Leadership, Shape a Sustainable Future Together
---
ChemLinked brand-new Sustainability Portal was officially launched on 6th September to promote and advance sustainable practices worldwide.

With the pressing need to address global environmental challenges and foster a sustainable future, we believe that collaboration and knowledge-sharing are key. Our Sustainability Portal aims to be the go-to resource for individuals, businesses, and organizations seeking information, insights, and solutions for sustainable development.
We have prepared limited-time benefits for you: click "Read More" in the bottom left corner to enjoy free registration for the Sustainability Portal.

Global Perspective, First-Hand Information
---
We are committed to providing you with global policy updates and the latest market trends on sustainable development around the world.
Whether you are interested in environmental policies or seeking green development opportunities, our portal provides comprehensive and up-to-date information to guide your sustainable journey.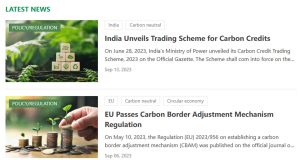 In-Depth Analysis, Expert Insights
---
We have assembled a team of experts and thought leaders who will contribute in-depth analyses, expert opinions, and thought-provoking articles.
Gain valuable insights from their expertise as they delve into various sustainability topics, providing you with practical guidance and inspiring ideas to drive positive change.

Know How Accessible Anytime
---
Greenpedia provides pedia-style comprehensive information on sustainable development topics.
Greenpedia will provide ongoing interpretation of various terms, concepts, and knowledge related to sustainable development, enabling a better understanding of the specific requirements of green and sustainable policies in different countries.

Compliance Solutions, Value Creation
---
Leveraging our technical expertise and extensive experience in business practices, the Sustainability Portal offers diversified services, including information, certification, reporting, and training to assist companies throughout their entire lifecycle of sustainable development.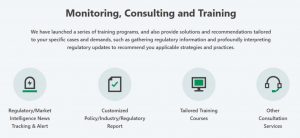 We are dedicated to providing end-to-end solutions from strategic planning to practical implementation, enabling companies to achieve sustainability while continuously creating value.
Consultation: Our team of seasoned professionals provides personalized consulting services tailored to address the unique challenges and facilitate a smooth transition towards sustainable practices.
Certification: We help add sustainable labels to products or services, enhancing a competitive edge.
Training: We provide customized training courses designed to establish a robust knowledge framework on sustainability for employees. Our training programs aim to enhance professional skills, enabling individuals and organizations to drive sustainable practices.
Together, Let's Make a Difference
---
We invite you to join us on this exciting journey towards a greener, more sustainable future. Be part of the global movement to drive positive change and create a lasting impact. Register now for free on our Sustainability Portal and gain access to a world of sustainable practices, expert insights, and a supportive community.
About ChemLinked
---
ChemLinked is an internationally comprehensive business service platform under REACH24H, with media as its flagship. We provide diversified services for global business development.
With a multidisciplinary team of scientists, compliance specialists and language experts backed by the vastly experienced technical teams at REACH24H, ChemLinked offers one-stop regulatory and market access services to members in industries such as chemicals, food, cosmetics, pharmaceuticals, agrochemicals, as well as partners, including government departments, industry associations, and research institutions.
Reference Link
---