REACH24H Korea Shares Global Regulatory Insights on Chemical Substances at 2023 MOTIE Seminar
---
SEOUL, 5 JULY 2023 – On June 22 at COEX, Seoul, the Ministry of Trade, Industry and Energy (MOTIE) held the "2023 Global Chemical Regulatory Seminar" to provide companies with information on the ongoing regulatory updates on chemical substances by major export markets such as the European Union (EU) and the United States. The seminar included presentations on the latest trends in EU-REACH related to the restriction of PFAS, as well as recent trends in the European Union's hazardous substances regulation (EU-RoHS).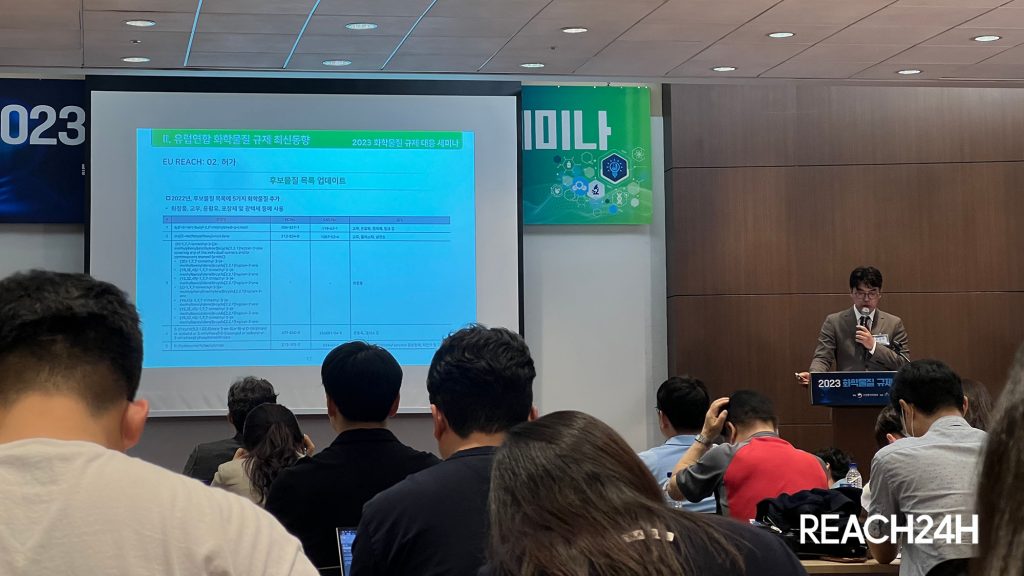 REACH24H Korea's GM, Seongmin(Mike) Sohn,  provided valuable insights on the latest trends in the EU-REACH regulation updates, including the addition of SVHC substances and PFAS (Perfluoroalkyl and Polyfluoroalkyl substances) restrictions. Furthermore, the seminar introduced new trends in the European Union's hazardous substances regulation (EU-RoHS) and provided information on a public website where stakeholders can access relevant documents.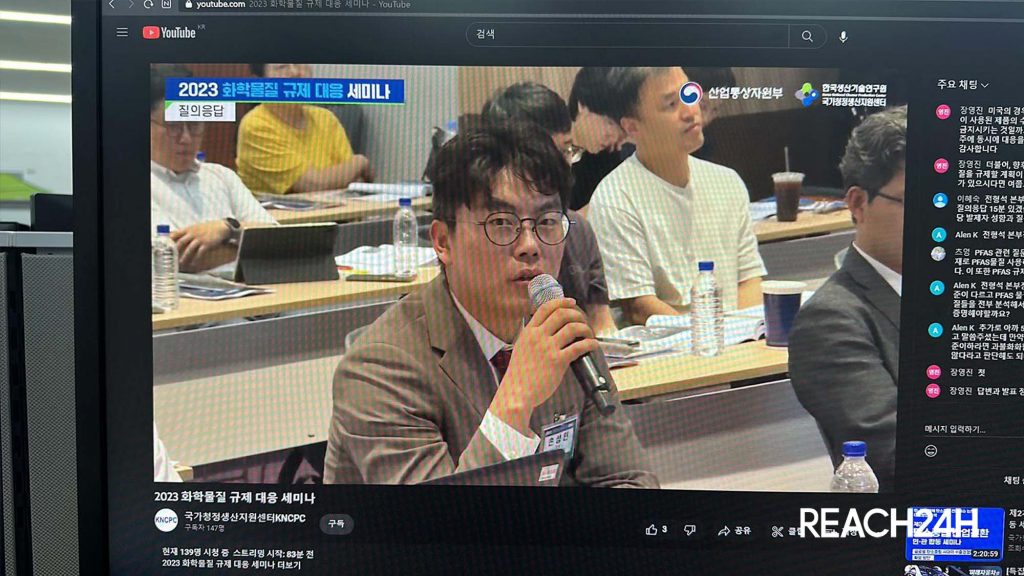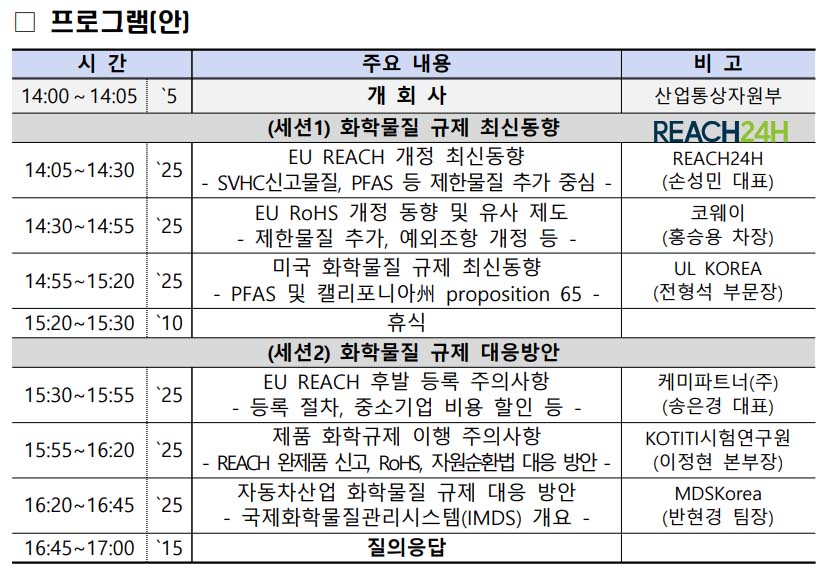 Additionally, the seminar covered practical strategies for companies venturing into the European market to address chemical substance regulations, including registration compliance, precautions during compliance, post-management methods, and reporting methods for chemicals in finished products.
The seminar also included information on compliance procedures and strategies for restricting hazardous substances in electrical and electronic products, an overview of the International Material Data System (IMDS) used in the automotive industry for chemical substances management, and its compliance strategies.
MOTIE officials emphasized, "As international chemical substances regulation hurdles continue to strengthen, particularly in major countries and regions such as the European Union and the United States, we will expand tailored consultations to support Korean industry for export promotion."
By sharing its expertise and insights with Korean companies seeking to expand their global presence, REACH24H reaffirms its commitment to helping clients navigate the complex and ever-changing landscape of global chemical regulations.
As the company continues to expand its global reach and establish itself as a trusted partner in regulatory compliance, it remains dedicated to staying ahead of the curve on the latest regulations and trends. With its extensive experience and knowledge in the field, REACH24H is well-equipped to support global clients in achieving their goals while remaining compliant with regulations in global markets.
Relevant Links
---